About Pagosa Springs, Colorado – A Beautiful Colorado Mountain Community!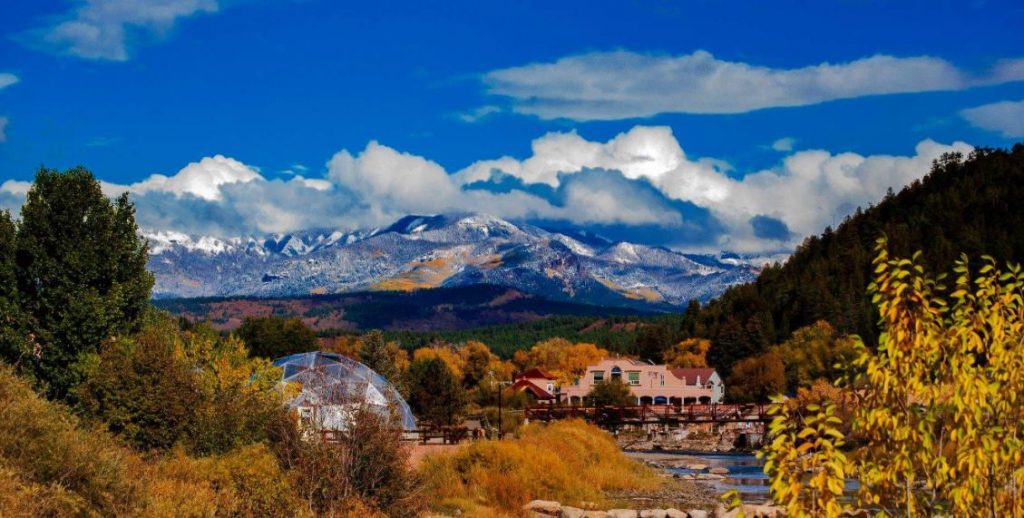 Facts About Pagosa Springs, Colorado

Located in Southern Colorado near the New Mexico border, Pagosa Springs is the perfect mix of Southwest and Western cultures!
Pagosa Springs is in the Colorado Sunbelt, just 35 miles north of the New Mexico border and along the Western slope of the Continental Divide.
Pagosa Springs is situated in the upper San Juan Basin, surrounded by the nearly 3 million acres of the San Juan National Forest, amid the majestic San Juan Mountains. and Weminuche Wilderness Area.
The Town of Pagosa Springs is the county seat of Archuleta County with a town population of 1,727 and county-wide population of 12,084. From 2000 to 2005, Archuleta County was one of the fastest growing counties in the State of Colorado.
World-Famous Hot Springs: Pagosa Springs offers visitors a rich geological and cultural history to explore. It is known for the world-famous hot springs, "Pagosah" is the Southwestern Ute word for "healing waters". The world's deepest geothermal hot springs feeds over 30 pools of varying temperatures in downtown Pagosa between three facilities. The Pagosa Springs Long touted as the largest and hottest natural mineral outflow in the world, the "Great Pagosah Hot Spring" is often coveted for its healing and restorative qualities. Pagosa Country travelers can now choose between three downtown bathing facilities that offer either indoor or outdoor pools, or both.
Pagosa Springs is also in the Four Corners Region, a mountainous terrain has also attracted a myriad of ancient Indian tribes, Spanish explorers, and fortune seekers throughout the centuries. Each of these cultures left behind historical remnants to educate and entertain us today.
San Juan River through downtown features early season rafting, summer tubing, incredible fishing year round.
National Forest and Wilderness Area: Pagosa Springs is surrounded by 3 million acres of national forest and wilderness areas. The soaring cliffs, ragged peaks, magical alpine pools, undisturbed wilderness, cascading rivers, and soothing hot springs reveal a dramatic geological history that invites voyagers, young and old, to venture into the backcountry.
Pagosa Springs, Colorado – A Four Season Destination!
(2:47 minutes)
Pagosa Springs, Colorado is the perfect destination for year round outdoor fun including skiing, snowmobiling, hiking biking and camping.