Adventurers from around Colorado, the United States and the world come to climb Pagosa Peak.  Pagosa Peak is 12,648 foot high.  The climb is a 3.6 mile  trail located near Pagosa Springs, Colorado. The climb features beautiful wild flowers and is rated as moderate. The trail is used for hiking, walking, nature trips, and bird watching.  It is best when used from April until September before the snow falls.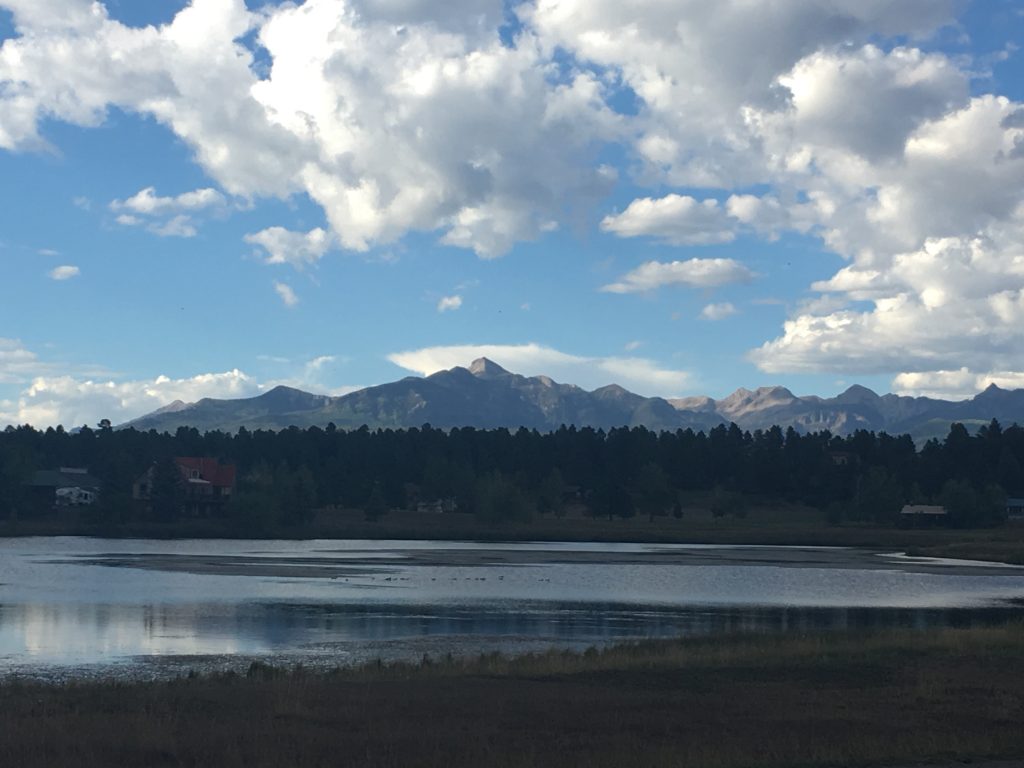 Directions To Climb Pagosa Peak
Get directions to trail head at https://www.alltrails.com/signup?ref=trail-action-menu-directions
The hike is not easy, but some say the hardest part is finding the trailhead. Those who have accomplished it say the hike absolutely worth all the trouble it takes to get there!
From Pagosa Springs head North on Piedra Road to Road #633.
After several miles make a right onto Road #634 and not long after a left onto Black Mountain Road #661.
This road is bad, but beautiful.
It is barely maintained, rocky, potted, rutted, etc.
The trail is

not marked

and starts at the end of the switchbacks.
If you reach the end of the road, you've gone too far.
The coordinates for the trailhead are Lat – 37 26'11.31″N Long – 107 4'56.08″W.
The trail is to the left look for a wide spot in the road = the road is narrow so the wide spot is noticeable.
About Climbing Pagosa Peak

The hike is a "quad burner". You will gain about 2,000 feet in 2 miles with little relief. The climb is through a dense forest until you break out on the saddle. The views begin here and just keep getting better – and better . From the saddle turn left and follow the rocky ridge all the way to the peak. The path is self evident but watch for the cairns and be wary of the false summit. Once you reach the actual summit the views are totally inspiring! The San Juan Mountains are laid out below you, look for Umcompahgre and Wetterhorn Peaks, and you can just make out the Rio Grande Pyramid and Rock Cut if you look hard enough.
Pagosa Peak – Arial View
(10:51 minutes)
Pagosa Peak – Hiking
(6:47 minutes)