Contact Us About Renting Pony Chalet!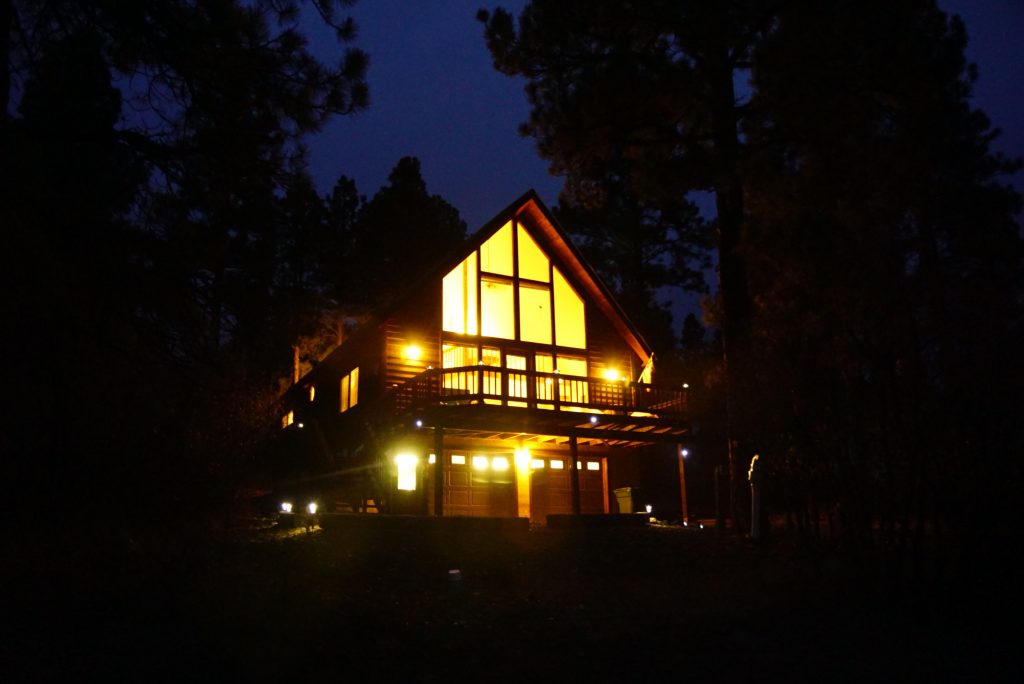 Pony Chalet At Night
"Your word is a lamp for my feet, a light on my path." Psalm 119: 105

If you are interested in renting Pony Chalet, please contact us for available dates, prices and more booking information!
Book Here: https://evolvevacationrental.com/423692
All bookings are professionally managed by Evolve Vacation Rentals, listing #423692.

Permit: 023056 (through 07/24/2021)
We have a 3 day minimum booking requirement.  We'd love to share the natural beauty and inspiration of our wonderful Colorado mountain chalet with you and your family!