Winter at Pony Chalet is is magical time!  Come and enjoy the beautiful snow, the winter quiet and fantastic skiing and snowboarding at Wolf Creek Ski Resort.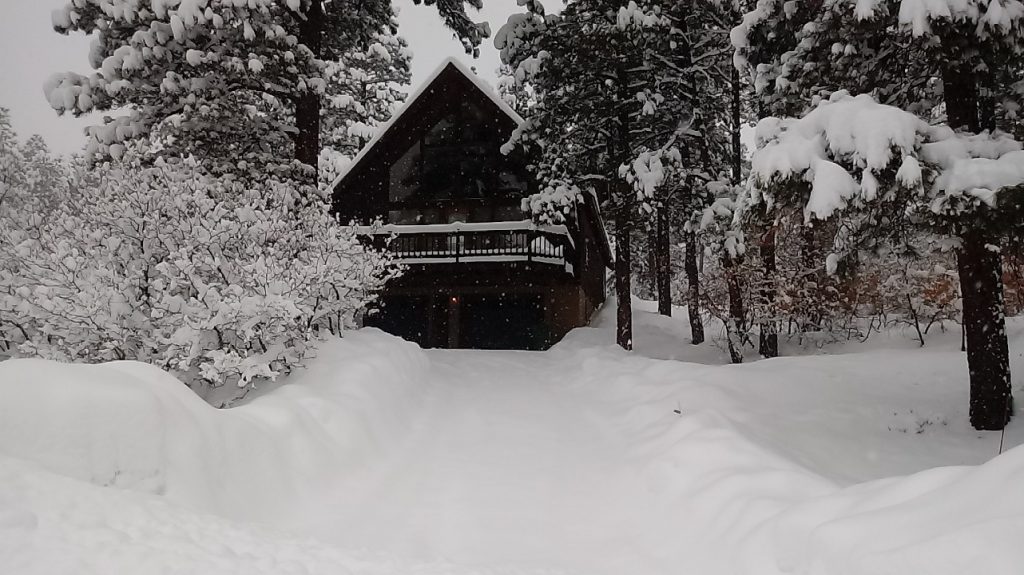 Fresh Powder At Pony Chalet – February 19, 2019
Below is a beautiful artist's rendition of Pony Chalet at Christmas time! Christmas is a wonderful time to enjoy Pagosa Springs with your family and have an amazing and memorable time including at the Hot Springs, which are always hot and steamy, year round!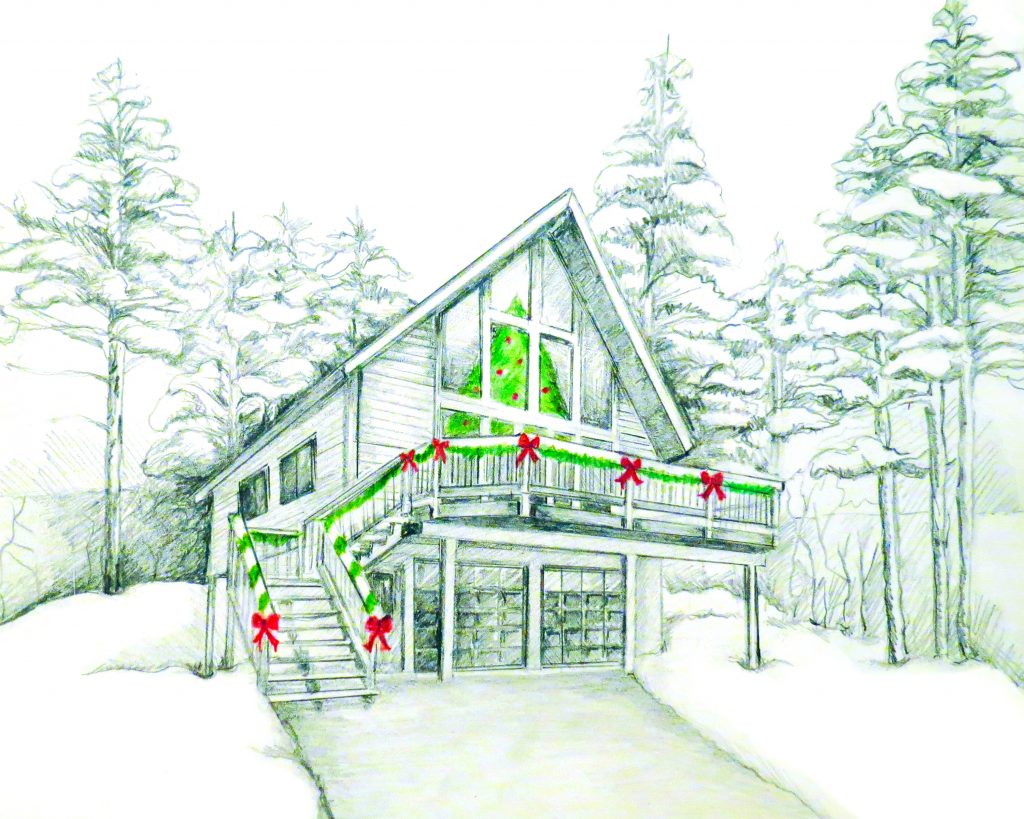 Christmas At Pony Chalet @2018
Below are some photos of magical winter snowfall taken at Pony Chalet.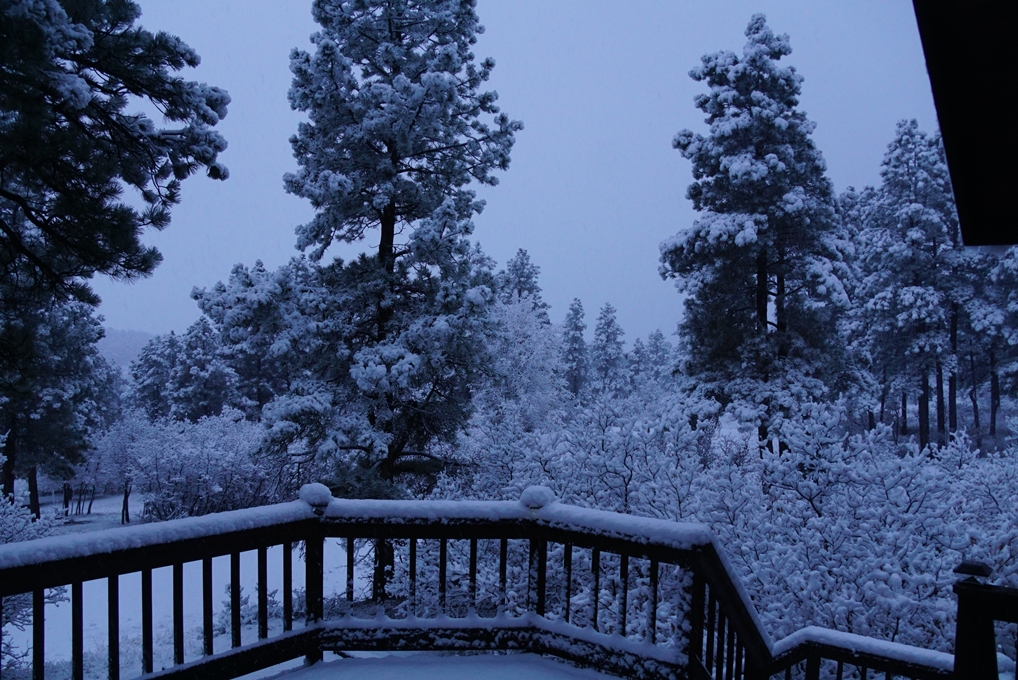 Winter wonderland view From Pony.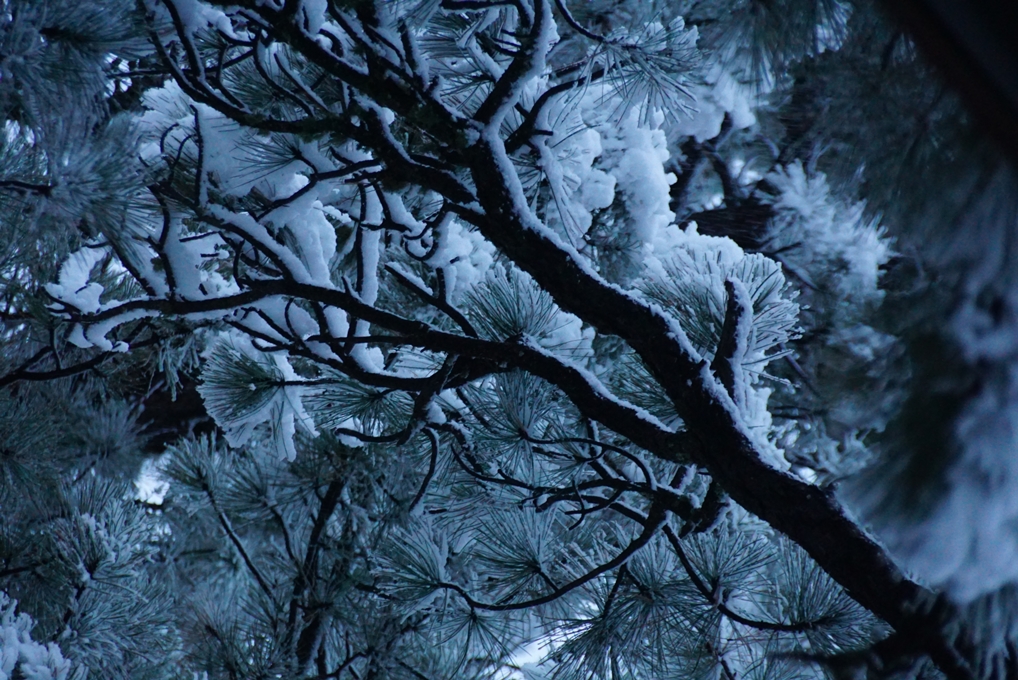 View outside from the master bedroom window in winter.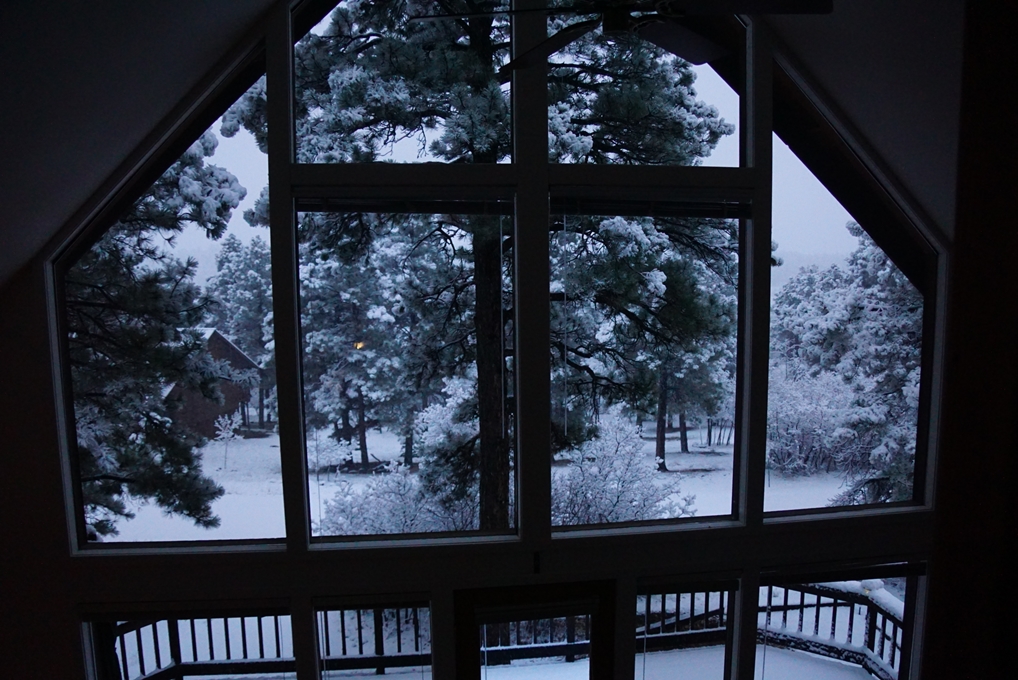 Beautiful snowy view from the living room over the deck.
Tall Ponderosa pines covered with snow at the front of Pony Chalet.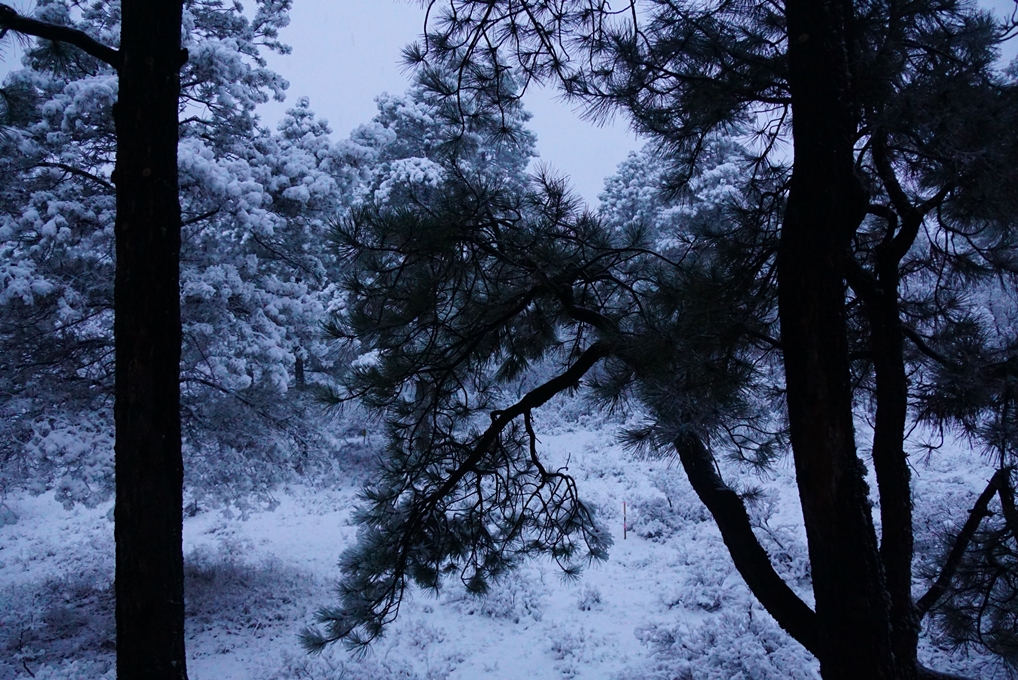 Backyard trees at Pony Chalet